Shelf Corporations and LLCs
The Features
---
Fully anonymous to the public
Included Federal Tax ID Number
Resident Agent Fees and Officer Lists paid through anniversary date
Engraved corporate kits (By-laws, corporate seal and share certificates)
Guaranteed to have no owed taxes or other debts
Guaranteed to have no litigation and have never done business
Nevada companies have Initial Officer List and Business License paid
Same Day Electronic Delivery!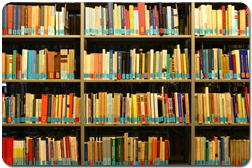 What is a shelf company?
A shelf company is a corporation or LLC that was formed and "put on the shelf" to be purchased at a later date.
These companies were formed by Corp 95 specifically for customers that need a company fast.
South Dakota Shelf Companies
| Name of Company | Date Formed | Price |
| --- | --- | --- |
| Glenrose Investments, LLC | May 26, 2022 | $1,300.00 (LLC) |
| Bright Mountain Ventures, LLC | May 12, 2022 | $1,300.00 (LLC) |
| Wood Canyon Corp | May 19, 2022 | $1,300.00 (Corp) |
| Modern Capital Assets, LLC | Feb 21, 2023 | $1,300.00 (LLC) |
| Diamondback Resources, LLC | Feb 17, 2023 | $1,300.00 (LLC) |
Wyoming Shelf Companies
| Name of Company | Date Formed | Price |
| --- | --- | --- |
| Riptide Resources, LLC | May 26, 2022 | $1,300.00 (LLC) |
| High Point Assets, LLC | Mar 13, 2023 | $1,300.00 (LLC) |
| Mountainside Capital Ventures, LLC | Feb 23, 2023 | $1,300.00 (LLC) |
| Genesis Capital Ventures, Inc. | Feb 24, 2023 | $1,300.00 (Corp) |
Nevada Shelf Companies
| Name of Company | Date Formed | Price |
| --- | --- | --- |
| Meadowlark Ventures, LLC | Feb 11, 2022 | $1,650 (LLC) |