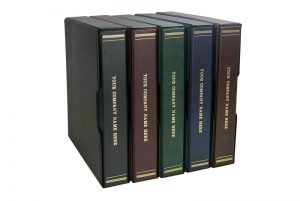 This corporate kit is a $99 value when purchased separately.  Corp 95 includes the kit FREE with every Deluxe, Anonymous or Shelf Company!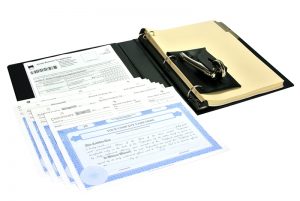 You will need a corporate kit to properly run a corporation. For example, in almost every state, in order to establish a bank account, you will need a corporate resolution authorizing the establishment of the account, a copy of the articles of incorporation and a seal affixed to the resolution. In addition, you must keep minutes of your meetings, and you will require share certificates to allocate ownership in the corporation. We offer a premium Corporate Kit for all of your needs.
Included in your kit
---
Personalized Binder – Corporate name foil stamped on the binder spine with a matching slipcase
Personalized Corporate Seal – This seal is custom finished to include your company name, state and year of incorporation, and can be stored inside the binder in its carry pouch.
Index Tabs – Mylar-coated, easy-to-use tabs for your kit
Transfer Ledger – 8-page alphabetized transfer ledger
20 Personalized Certificates – These elegantly designed numbered security certificates contain your company name and state of incorporation and are printed on the finest security paper available.
Minutes and Bylaws – Your personalized binder will include printed minutes and bylaws or an operating agreement.
Forms – Also included in your Standard LLC/Corporate kit are F.I.N. application forms and S election forms.